#58 - Our mission, Lightning news and the best memes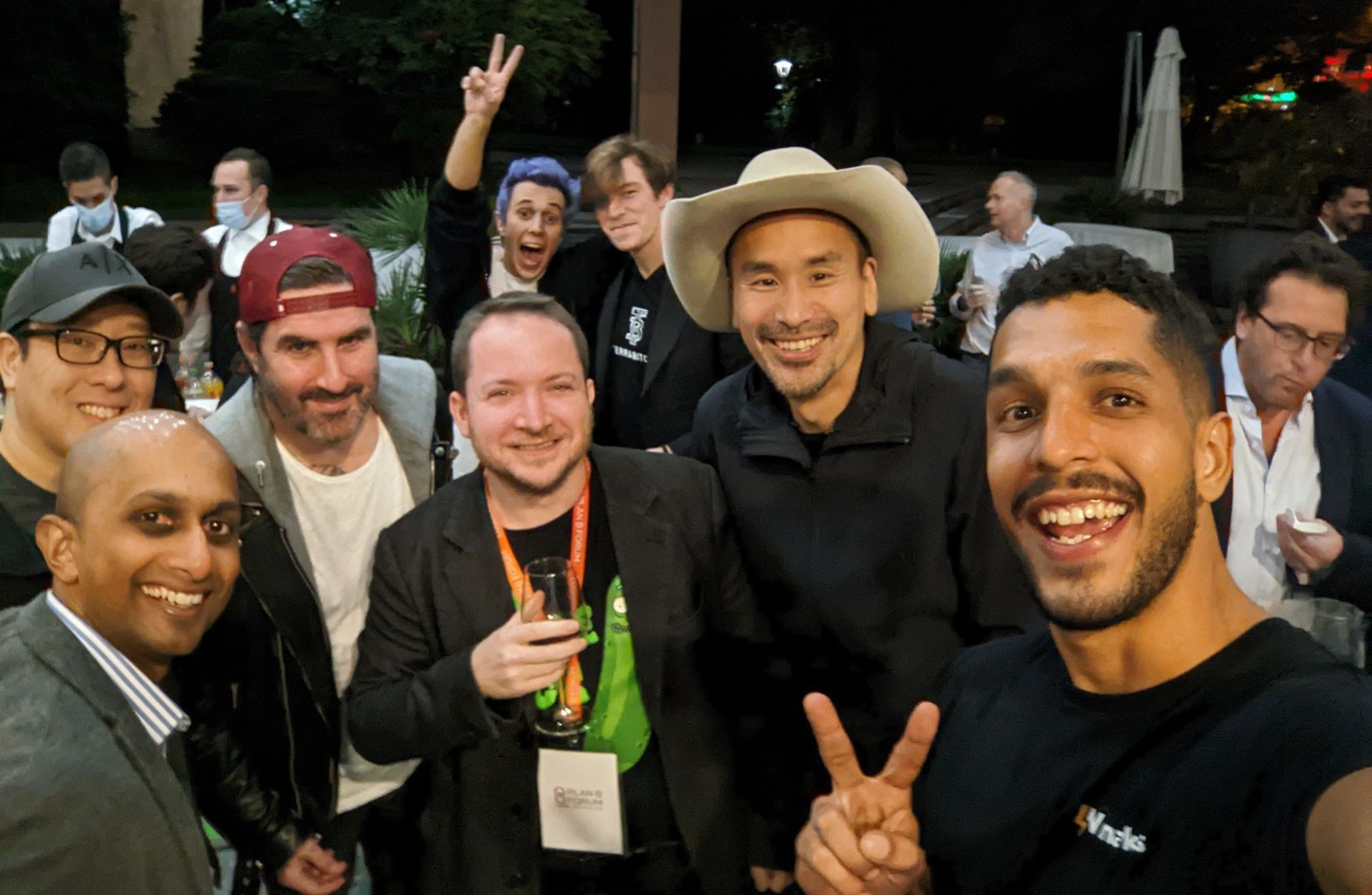 LN Markets' Mission
We didn't cover the 3AC, Celsius, or Luna debacles here. Because you and we have already read too much about these epic failures. And because we prefer to focus on what really matters: Bitcoin. But the magnitude of the FTX scandal and the gravity of the frauds that occurred have led us to reflect on what we do, why we do it, and what's next.
Our mission with LN Markets is to build the future of trading on the best financial infrastructure ever: Bitcoin.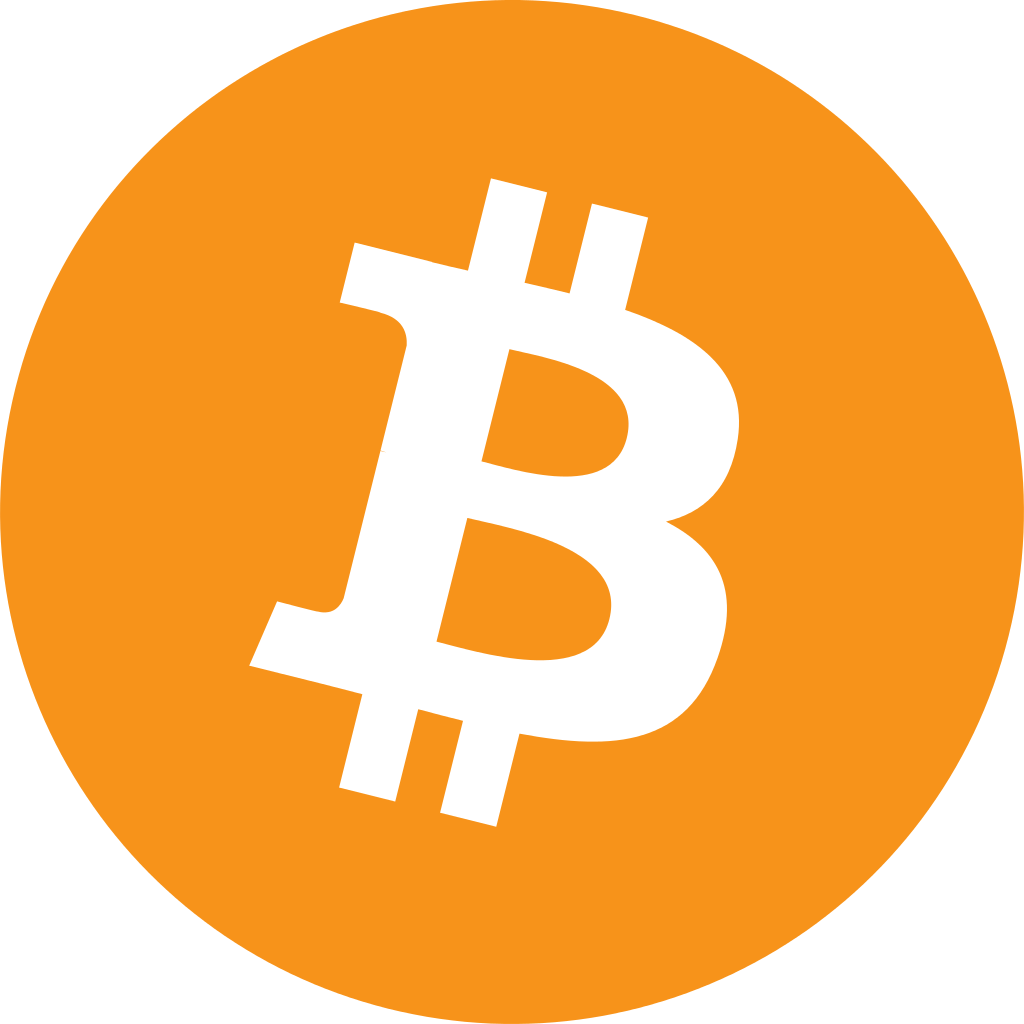 Why is it so important? Because trading is either custodial, on centralised exchanges. A recipe for disasters.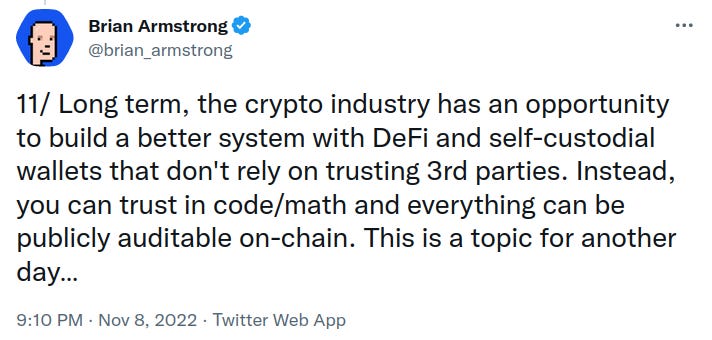 Or trading can be self-custodial. The way forward. But self-custodial trading on centralised chains like Ethereum is a pure nonsense.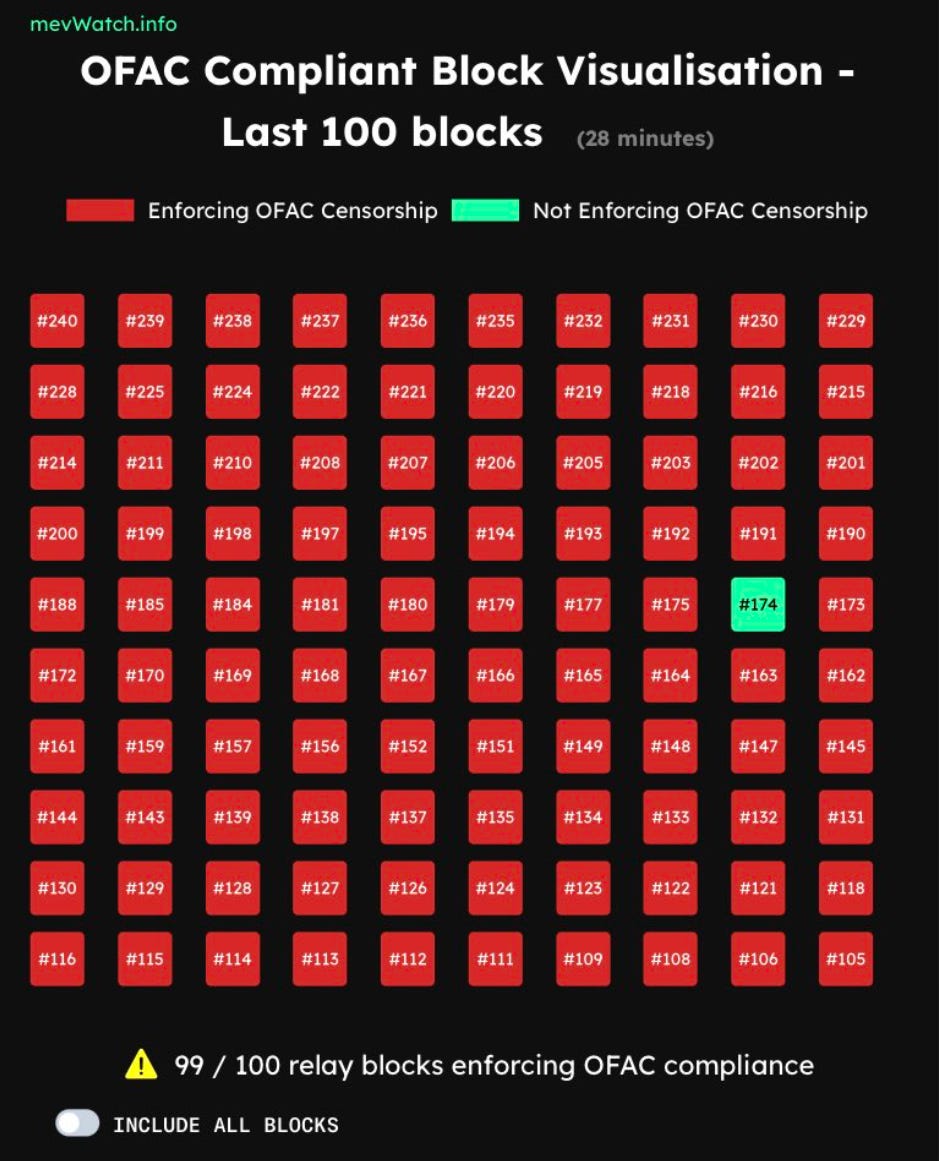 Therefore, it is crucial now more than ever to build self-custodial trading on Bitcoin.

In March 2020, when we launched LN Markets, we had this vision:
When derivative traders pay their margins, they give the ownership of their asset to a third party : they take a counterparty risk. To mitigate this risk, traders could transfer their bitcoins out of the exchange whenever they are not in an active position and do the opposite when they want to enter into a position.

But this is painful, as it means navigating through various interfaces and wallets. But this is a slow process since Bitcoins transfers usually take around one hour to be confirmed. But this is expensive since each Bitcoin transaction incurs transaction costs, on top of exchange fees. And on top of all this, due to this cumbersome process, traders may miss market opportunities.

As a result, in the Bitcoin derivatives market, much more funds than needed "stay at risk" on the exchange.

With the advent of the Lightning Network, we can design a whole new trading paradigm, where traders are much more in control of their funds.

LN Markets leverages the Lightning Network as a settlement layer to provide a completely new experience where trading and transfer of bitcoin funds are done at the very same time, in one click. Traders can instantly access Bitcoin markets, post margin and claim P&L instantly in a trust-minimized environment.

Bitcoin funds that are not used in a position never stay at risk on an exchange: traders minimize their risk.
---
758Likes208Retweets
Since then, we have processed half a million trades for a total of 16,000,000,000,000 sats. Tens of thousands of users trade directly from their wallet. Their funds are only at risk while their position is open.
They own their bitcoins, and they are happy.
And we do not plan to stop there. We have just released a new feature called "Automatic Withdrawal". It leverages Lightning Addresses to automatically send the proceeds of a trade to the user's own wallet when some trading events (take profit, stop loss or option exercise) are triggered. On top of instant deposits and withdrawals, this helps users make sure not to leave their funds on the platform any longer than the trade itself.
There is still much to do. Much to build on Bitcoin, Lightning, Taro, RGB, etc. That's our mission. Build the future of trading on the best financial infrastructure ever. Bitcoin.
The faster we deliver, the sooner we are able to oppose to shitcoiners and scammers a user-friendly, safe and solid environment on Bitcoin.
Stay tuned for more. And if you want to join us and help us in our quest, please reach out! We are all in this together ⚔️
---
⚽ World Cup game for Bitcoin Ekasi
The football World Cup 2022 starts this Sunday! We are pleased to support a forecast game for the World Cup with 6 million Sat rewards that was started by the top German-language Bitcoin podcast Einundzwanzig.
Each participant must pay a 50,000 sats invoice to register and all these sats will be sent to Bitcoin Ekasi. The more players, the more sats they get! More than a hundred people have already signed up
Join us and have fun while helping establish a Bitcoin-based economy in a South African township! How can you join us?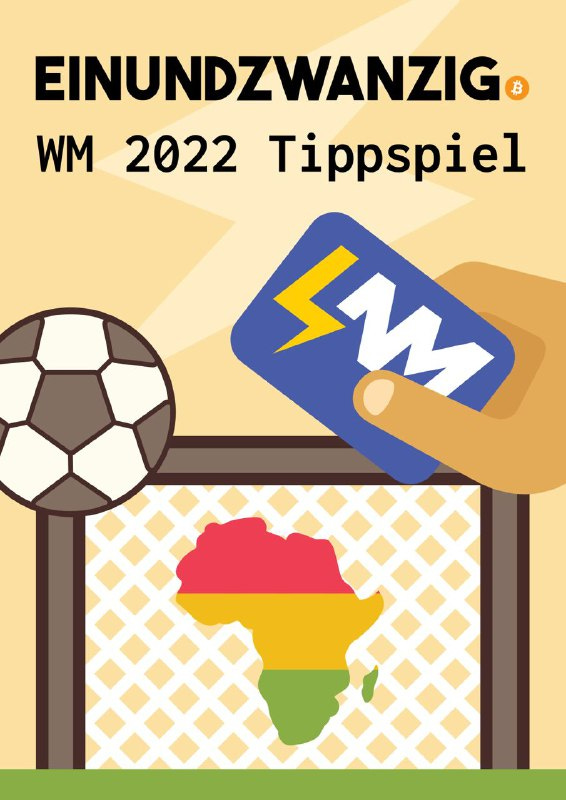 The platform is available in 8 languages, you may select your preferred one here. Select: "Become a member". You will receive an e-mail back from the organisers asking you to pay a Lightning Invoice of 50,000 sats. As soon as payment is received, your account will be activated for making your bets. Please don't be alarmed if it takes a few hours.
The prize's breakdown, which is 6 million sats, is as follows:
🥇 1st place: 3 million sats
🥈 2nd place: 1.5 million sats
🥉 3rd place: 0.5 million sats
🏅 4-13th place: 0.1 million sats
👉 Visit https://www.kicktipp.co.uk/lnmarketsworldcup/ to sign up.
---
🌱 Lightning News
A brief recap of what's new in the Lightning world (👉 full version here).
Ecosystem
🐺 Wolf Accelerator
New York City is now the home of the Wolf Accelerator Program. Focused solely on Lightning startups, Wolf provides an 8 weeks in-person acceleration program, with free lodging and transportation to NYC, $250k guaranteed seed funding, mentoring investors and much more! Applications are open, until 31st December for the first pack.
💵 CashApp
CashApp users can now receive Lightning payments! The 40 million users of CashApp were previously only able to send Lightning payments: they can now receive through a BIP21 Unified QR Code!
⚡ A Major South African Retailer Accepts Bitcoin via Lightning
You can now pay for your groceries with Lightning in South Africa, thanks to the integration of CryptoConvert's solution in Pick n Pay stores. Lightning Labs developer Elle Mouton gave it a try.
Wallets & Tools
👛 Lightning PayJoins
The process of opening Lightning channels can be cumbersome, especially if you're spinning up a new node and need to open a few channels to begin with. Usually, you'd have to send funds on-chain from some of your pre-existing wallets to your new node. Then, once this deposit is confirmed, you'd need to open each new channel separately, requiring an additional Bitcoin on-chain transaction for each channel opening.
Nolooking takes advantage of PayJoin (Pay-to-EndPoint) to achieve the same in only one transaction, saving users fees and adding some degree of privacy.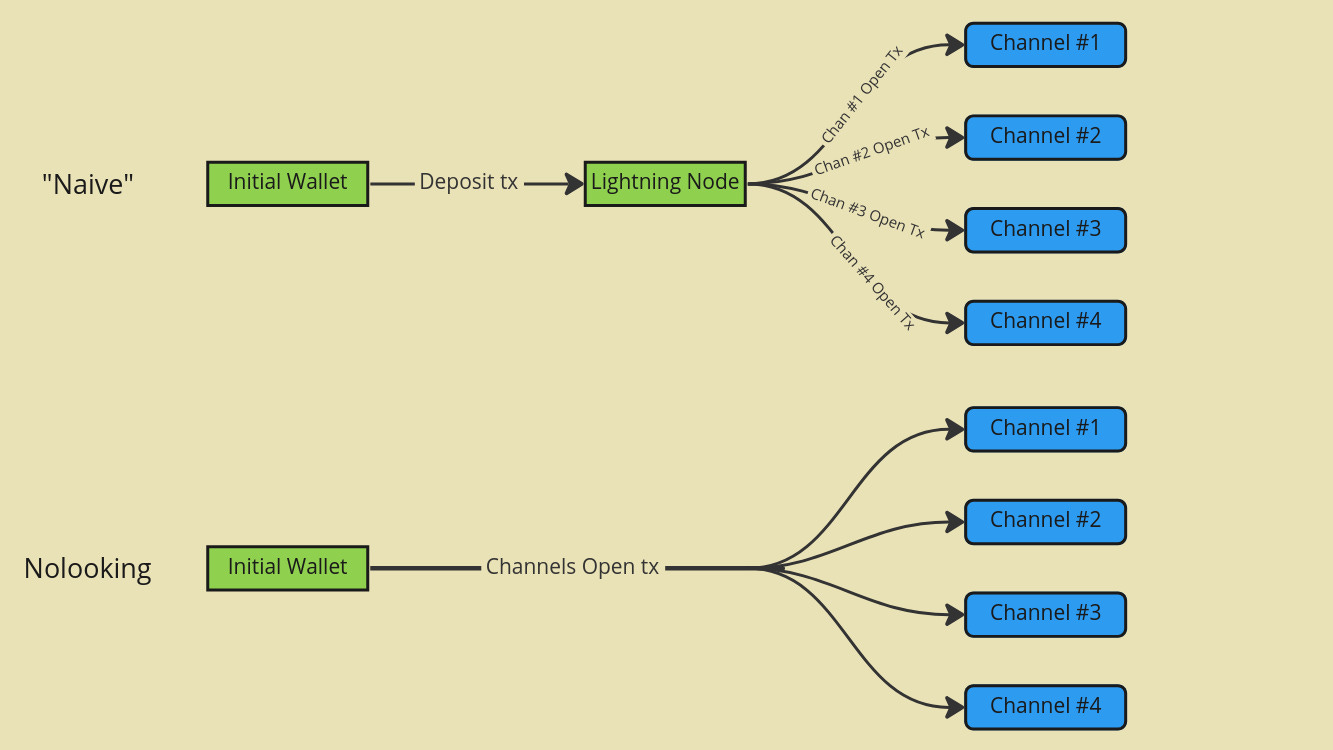 You can already give it a try on this demo, where the Nolooking app is connected to the the Nolooking team's Lightning node. It will hence open channel(s) between the team's node and the nodes you specify in the app. An Umbrel application already exists, and is in the process of being published in the Umbrel App Store, so soon every user running an Umbrel node should be able to open channels in their Lightning node from any compatible, BIP78-enabled wallet (for example, Sparrow).
⛓️ Zion V2
Zion shared their vision for the V2 of their app, that leverages TBD's Web5 to provide decentralized identity, messaging and data storage, while relying on the Lightning Network for payments.
📈 Amboss
Amboss published a big release, with the ability for node operators to share some otherwise private data about their node and channels with the rest of the world.
The Amboss team built a connector inside Thunderhub that allows node operators to publish their data to a single endpoint, and make them available to everyone on their Amboss page. User can even connect their node to Amboss but keep this data private: data is still sent to Amboss, but only displayed for the node's owner.
Blixt Wallet v0.6.0
Hampus Sjöberg released the version 0.6.0 of the Blixt Lightning Wallet! This new version ports the wallet to MacOS, which makes it one of the few Lightning wallets available on desktop.
---
🎁 Bonus (sponsored by FTX)
🔊 Genius
😅 Who did this?
🤔 Looks familiar
👕 And to end on a different note, it was great to see LN Markets' shirt among this constellation of Bitcoin legends. Thanks to Javier the fashionista & best brand ambassador!
---
🤝 Reach out on Twitter, Telegram and Discord to build together the future of finance on Bitcoin!
💡 Any suggestion to improve LN Markets? Please share it here.